Tattoos of the Day
11.12.20
Live Premiere Monday November 16th 12 Noon EST.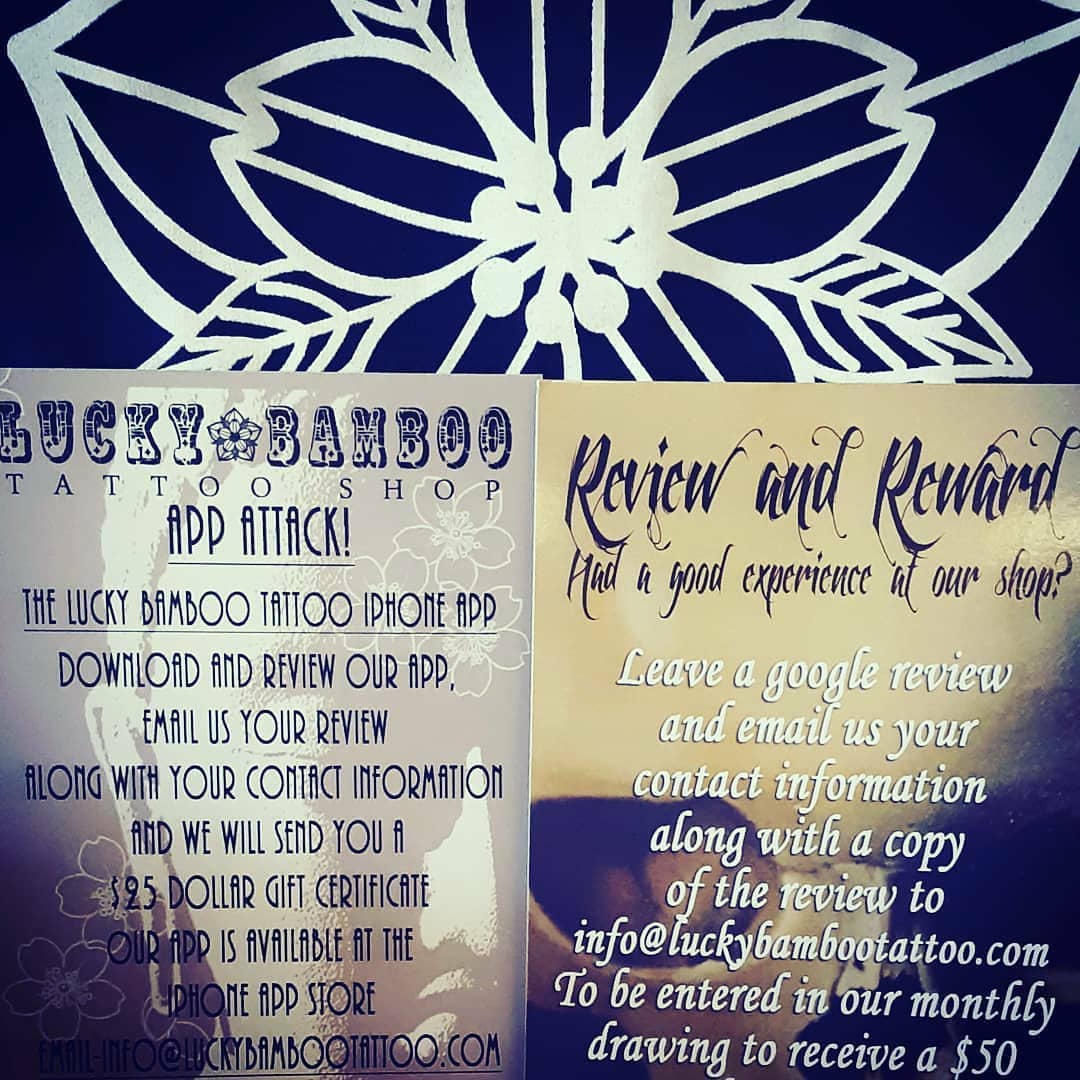 App Attack as well as Review and Reward is back! It is easy and user friendly, just follow the directions on the cards to receive a $25 gift certificate and to be entered into the monthly drawing as well.
Trust everyone is still fighting the good fight, last year was a whirlwind. We appreciate every ones support and patience over the last year that enabled us to survive. We continue to be open by appointment only. If you are looking to get tattooed, email the artist you wish to work with and they will walk you through the new online consult process.
In new news, we will soon be adding a new Tattooer to our team. Stay tuned as we get her updated onto the site. Rocky, is a tattooer and micro blader, who will be joining our ranks very soon.