Off the Map LIVE! Sunday 1/24 @ 8 pm EST - Ron Earhart & Matt Driscoll
January 21, 2016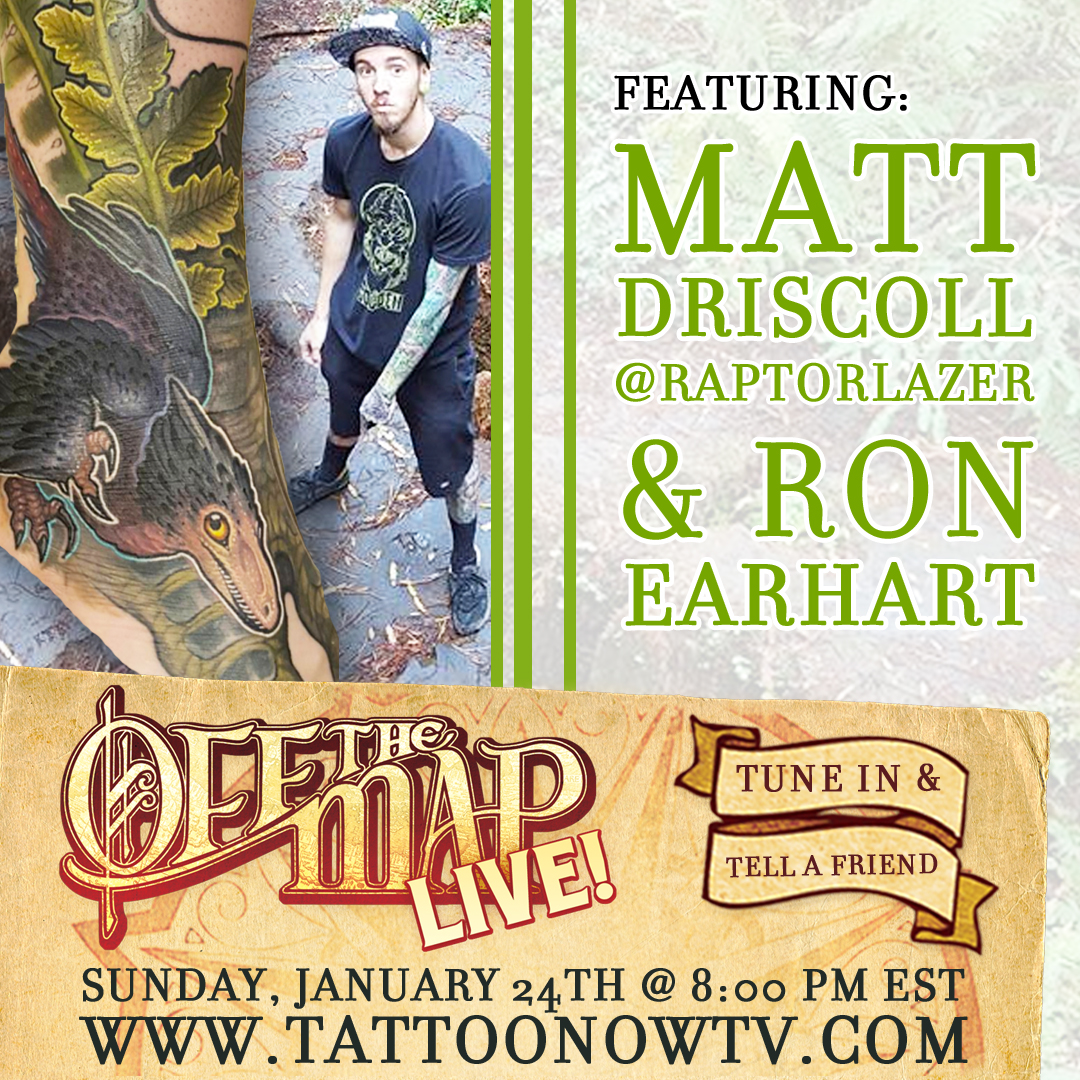 Tune in to Off the Map LIVE! this Sunday, January 24th @ 8:00 pm EST for a chance to catch Matt Driscoll and Ron Earhart chat about what they've been up to in the world of tattooing.
Matt's been working as a resident tattooer at Off the Map Tattoo in Easthampton, MA and specializes in what he calls Real School, a blend of his take on photo realistic images and the color and grandeur of New School. Matt never ceases to be entertaining so this is bound to be a good show!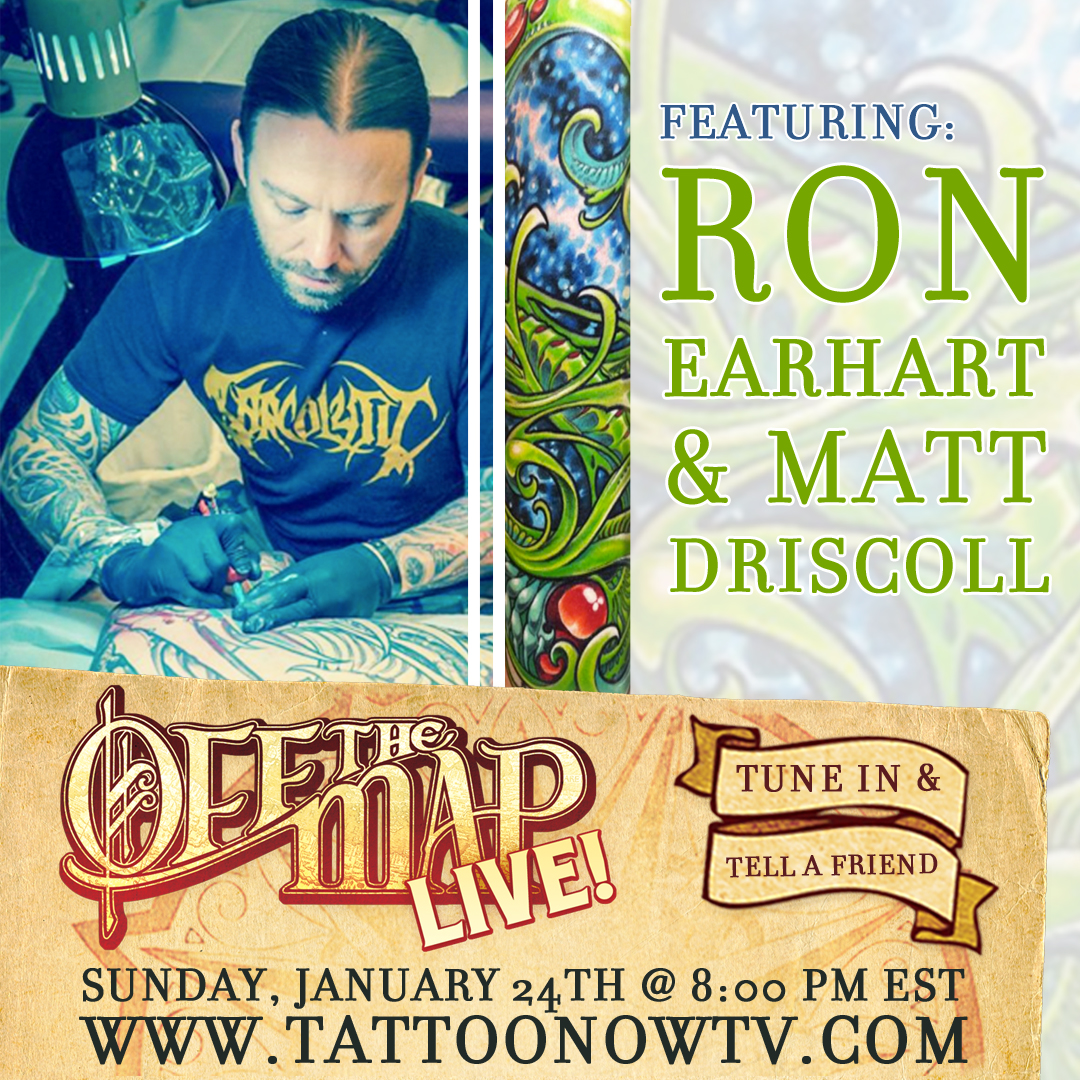 Also joining us will be bio specialist, Ron Earhart from Analog Tattoo in San Jose, CA. Ron is known for his large scale colorful bio-mechanical tattoos and we're looking forward to hearing about some of the projects he's been working on.
Check Ya Later!
Off the Map LIVE! Discussion Panel - TONIGHT @ 8 pm EST
January 10, 2016
Tune in @ 8:00 pm EST to www.offthemaplive.com for a chance to chat with Oliver Peck, Cory Ferguson, Teresa Sharpe, Jess Yen, Jesse Smith, Jeff Gogue, Hannah Aitchison, Nikko Hurtado and BJ Betts.
We'll have our live chat up and running for you to ask questions in and will be giving away a ton of awesome prizes to a handful of lucky viewers.
See you soon!